SciPhD Virtual Private Talent Showcase
Novel & Efficient Access to Business-Ready PhD Scientific Talent
SciPhD trains technically skilled academic PhD scientists at dozens of research institutions the business and social skills valued by organizations like yours. We've been at this for more than 10 years now, and many of our "business-ready" graduates have gone on to highly productive professional careers.
SciPhD is now introducing a novel and more efficient approach to sourcing excellent PhD talent by tapping into our SciPhD graduate network. Through our "SciPhD Virtual Private Talent Showcases" you will have access to SciPhD graduates who are business-ready, have expressed an interested in your company, and are available to hire.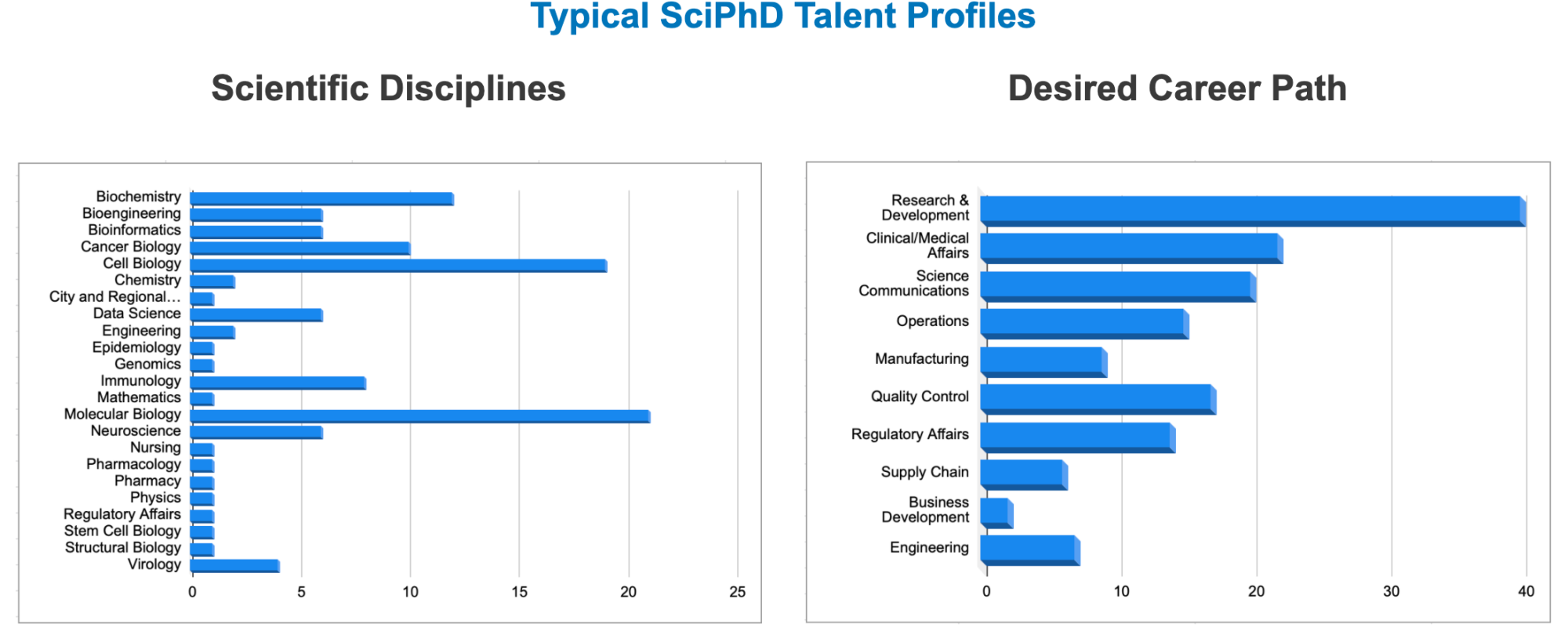 Why Our Candidates are Different




What are the qualifications of a SciPhD Business-Ready Scientist?
Highly technically skilled and accomplished
Team-oriented
Experience and accomplishment oriented


What they've Experienced
Project Management
Emotional Intelligence
Social Intelligence
Team Performance


What You Get
Targeted Resumes specific for your job requirements
Experience-based demonstrations of business and social competencies
Multiple candidates matched to your requirements to evaluate
Candidate pool that facilitates your ability to choose the best fit for your needs


Fast track-
In just a 1-hour online event, you get:
Opportunity to present your company to all candidates at start of program
Exposure to multiple pre-qualified business-ready candidates
Private* Zoom breakout rooms to meet with all candidates
A low-risk and high-quality time investment to hone in on outstanding potential new hires
Access to candidates who are ready to work NOW
For more information and to sign up for a SciPhD Virtual Private Talent Showcase, send an e-mail to talent@sciphd.com.
Gallery
Expiration Date : 11/30/2021
Promo Code : MTC Member